REVIEWS
"In 2019, Rex Paul Schnelle hit an artistic home run collaborating with Phil Keaggy on Illumination. In Rex's new solo record, All I Want is You, he again flexes his guitar-hero muscles, but this time he goes even further to show off his range as a producer, writer, and multi-instrumentalist.  Rex has an uncanny talent for distilling the essence of another artist's style – sometimes across multiple decades! – into a refined and somehow exalted sound that produces a singular sort of cognitive dissonance in the listener's mind.  It brings the rush of hearing something new and extraordinary, accompanied by the warm fuzzy of a song you've heard dozens of times before.  Along the journey you will unmistakably hear Sting, Chicago, John Mayer, Oasis, and strains of Earth, Wind and Fire – and yet it's all Rex (along with brilliant cameos by Keaggy and fellow guitar hero Eric Johnson).  All you want is to keep listening."  - Matthew McMahon
"Dancing with the Pain" - Rex Paul Schnelle - All I Want is You album 
"The first thing you notice in the string section that kicks off the opening track of Rex Paul Schnelle's superb solo album "All I Want is You" is the urgency. It's the same urgency you find in The Police's "Message in a Bottle", and when the beat kicks in, you immediately know why – it sounds like The Police are playing the track! If I've given the impression that this is some cheap rip-off of another band, I apologize; nothing could be further from the truth. The best way to think about Rex is like a master chef who specializes in a certain style of cuisine. He takes the classic ingredients of that style, expertly adds and subtracts a couple of elements, and combines them in new ways to create a dish that is simultaneously familiar and fresh. For music lovers, it's worth diving into how the effect works. Baseball fans talk about "five-tool" players – those rare greats who are highly skilled in every aspect of the game. In popular music, a five-tool player is one who excels in 1) Songwriting, 2) Vocals, 3) Instruments, 4) Arranging, and 5) Production. On "Dancing with the Pain", Rex employs every one of these tools to create the effect. To begin with, it's a great song. Beautiful imagery makes for effective storytelling ("Swayin' with the prairie grass/The wind blowin' sassafras/I dream it every night since you went away"), while the melody captures that alloy of punk staccato and breezy rubato that marks Sting's vocal style. Rex delivers a great lead vocal here, and throughout the album his lead vocals are perhaps the greatest revelation. Casual music fans may not fully appreciate the difference in the skill sets that is often required between lead and background vocals. Rex has been producing and singing background vocals professionally for decades. Singing background harmonies in many styles, especially rock and country, trains you to sing precisely – in fact, unnaturally so. The goal is to produce a particular note while remaining unobtrusive, i.e. in the background. To do it well, you must learn to minimize vibrato, the natural fluctuation of the volume and pitch of your voice, and you also learn to shape your vocal tone so that it does not stand out. By contrast, effective lead singing is all about manipulating the envelopes of volume, pitch, pronunciation, timing and tone to convey a natural feeling and to stand out while doing so. Steven Tyler of Aerosmith is a master of manipulating the shape of his mouth and throat to produce the sound he wants. The very best singers are those who can access the greatest emotional dynamic range, which is why Ella Fitzgerald and Frank Sinatra are widely considered the greatest popular singers of all time. For a lifelong background singer to deliver a credible lead vocal performance worthy of Sting, as Rex does here, is a tremendous accomplishment. The sound engineering and audio production is great, and the sounds he recreates are a major element of the homage – the guitar chorus effect is emphasized almost to the point of exaggeration – but it's not just the sounds. It's that he's playing the instruments the way that The Police played them. It isn't an Andy Summers guitar part, but it's played the way Andy Summers would play it – with the possible exception of the guitar solo, which with all due respect to Summers is played better he ever could. It isn't a Sting bass part, but it's played with that part-punk-part-cool-jazz feel with the octave jumps that match the kick drum and the guitar hits. It isn't a Stewart Copeland drum part – it's, well, it's all the drum parts Copeland ever played melded into one. You hear this most clearly at the end of the chorus – there are those subtle but unmistakable hi-hat triplets from "Walking on the Moon" and "Message in a Bottle", a brilliant arranger's touch. The chorus itself isn't actually a Police chorus – it's a Sting chorus from the Ten Summoner's Tales era, only if it had been played by the Police. The vocal harmonies at the end of the chorus are pure Sting, reminiscent of the harmonies from "St. Augustine in Hell", except they are sung with the purer angst of Sting's Police vocals. The genius of this record is that it manages to comprehend several decades of Sting's career in a single track. The genius of the album is that this track is maybe my fourth-favorite from All I Want is You. More song reviews to come." - Matthew McMahon
"Rex is a talented musician, not only with a fine guitar style, but as an accomplished singer and song writer as well." - Eric Johnson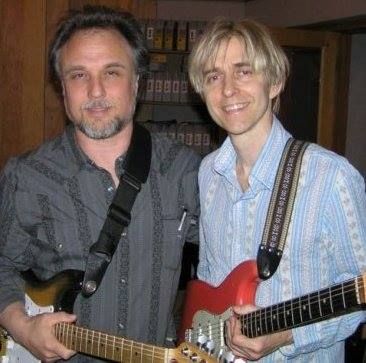 "In essence, Rex is in total control of his instrument. Chops are not an issue – Rex has prowess and more. But in a day when people are willing to just 'put out music,' one is immediately aware that Rex's passion comes across strongly from the first note – there is no higher praise I can give." - Dann Huff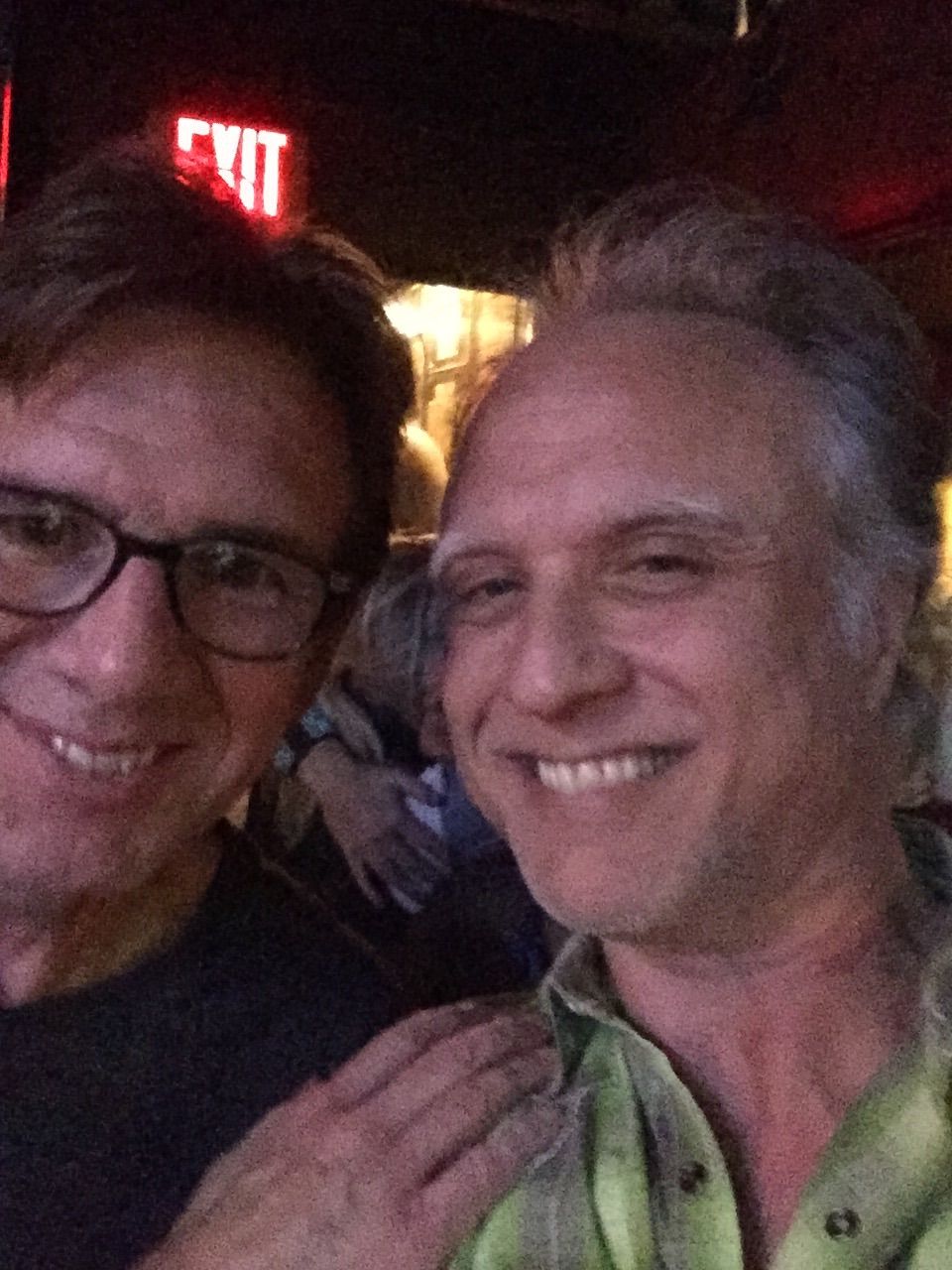 "I have come to believe that Rex Schnelle is one of the best guitarists around these days. His versatility is obvious on his own and many other recordings he has lent his hands to. Be sure to listen to his latest CD. Great stuff! I tell a lot of people about Rex Schnelle because he's a talented musician, plays multiple instruments, a fine singer producer, recording engineer and a real good friend!  We met a number of years ago and he invited me to play on several of his songs from his early albums he was making at the time. One was called Hero Shuffle and then we both embarked on an album together- a collaboration we called Illumination.  There was so much creative energy with us working together. It was a blast. On one particular tune I gave him the chorus section of the song I had come up with and the chords to what would be the verses. He went home and structured the whole piece playing all the instruments, drums bass, guitars keyboards and presented it to me and I was blown away. We wrote verses to the track and then he mixed and mastered it beautifully! I had friends listen to our illumination album and they asked me who the players were, having been impressed with the performances, and I said it's this guy - my buddy Rex Schnelle.  Since illumination I have been able to play on a song of Rex's newest album - just out now and he in turn has helped me with some new recordings including Randy Stonehill's classic song Lazarus Heart. Rex has many years of experience in the music business but what most impresses me is his faith in God and love for people. A fine compadre!" - Phil Keaggy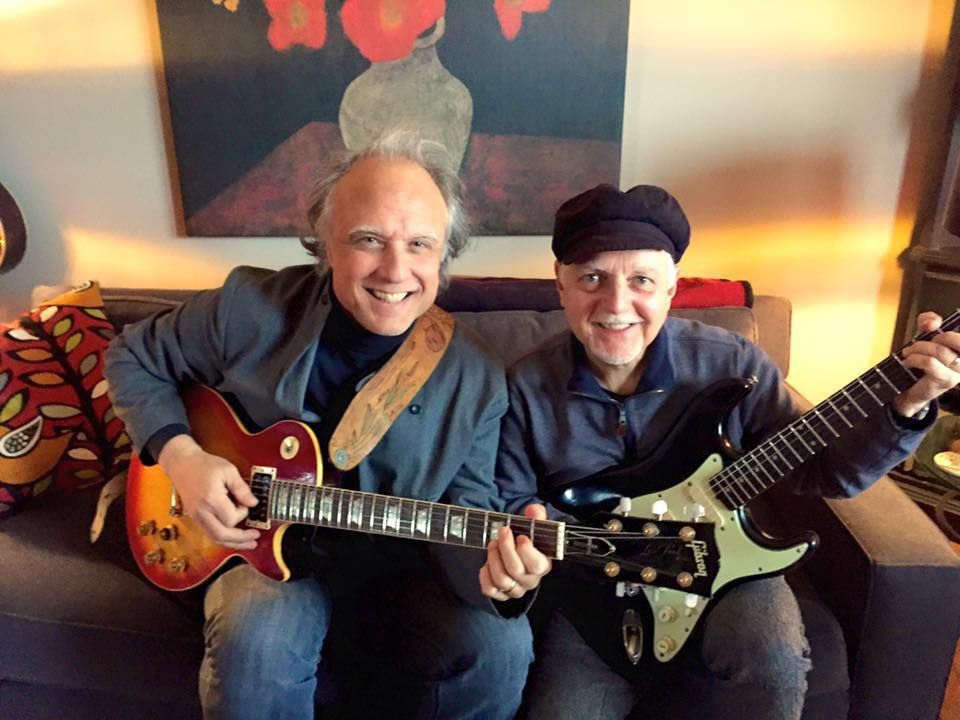 Prodigal  
Artist: Rex  
Label: True Tunes Records 
Length: 12/48:08 
If you're looking for a good "power pop" album, Prodigal may one the one for you.  Rex is singer/guitarist Rex Schnelle, and he has put together eight songs and four instrumentals that recall 80's pop bands Toto, Asia, Chicago, Mr. Mister, and Petra at different intervals. 
"Real Soon" is about a chance encounter with the proverbial man on the street corner holding a "Jesus is Coming Soon" sign.  The twist here is instead of dismissing, the song's protagonist realizes his need to proclaim the same sentiment.  "Prodigal Son" is an Allies-style number, demonstrating the intent of the singer to change his ways: 
I am a rebel, I am a fool 
I am a prodigal son ­  
I deserve your justice, 
But you gave me your mercy 
You saw me comin' and gave me your mercy and wrapped your arms around me ­    And said welcome home, yeah, welcome home 
"I Need You To", a song about broken relationships, sounds like Richard Page (Mr. Mister) at his best.  "Downtown" shows Schnelle wailing like Greg X. Volz (Petra) about those who would get away with everything they can: 
  …You like to ride the razor's edge 
  You like the feel of the blade 
   Lookin' for a ride on the wild side 
   Cadillac dreams, caviar, and  
   you got it made in the shade 
The instrumental "Soaring" is in the vein of guitar wunderkind Eric Johnson, while "Coronation" pictures Schnelle's father entering Heaven.   
Prodigal is a paradox for me, in that it recalls a time in my life when I would have considered this a rock album.  Now I would call it adult contemporary.  It has the chance to be successful in both areas. 
Brian A. Smith 10/22/01 
____________________________________________________________________________________________________________________________________________
Phil Keaggy and Rex Paul collaborate on new rock album  
AWARD-winning guitar virtuoso Phil Keaggy has joined forces with multi-instrumentalist, singer/songwriter and producer Rex Paul for a rock album, 'Illumination', to be released by Strobie Records on 31st May. Wrote The Phantom Tollbooth, "'Illumination' puts virtuosity in the context of relatable songs - songs that reflect the artists' hearts as much as their technical chops in a progressive pop format. . . There's a freshness, an energy, a momentum, and an enthusiasm. . . Don't let 'Illumination' escape you - seek it out and enjoy a fresh cross-pollination of the classic and the new." 
https://www.crossrhythms.co.uk/articles/news/Illumination/65472/p1/